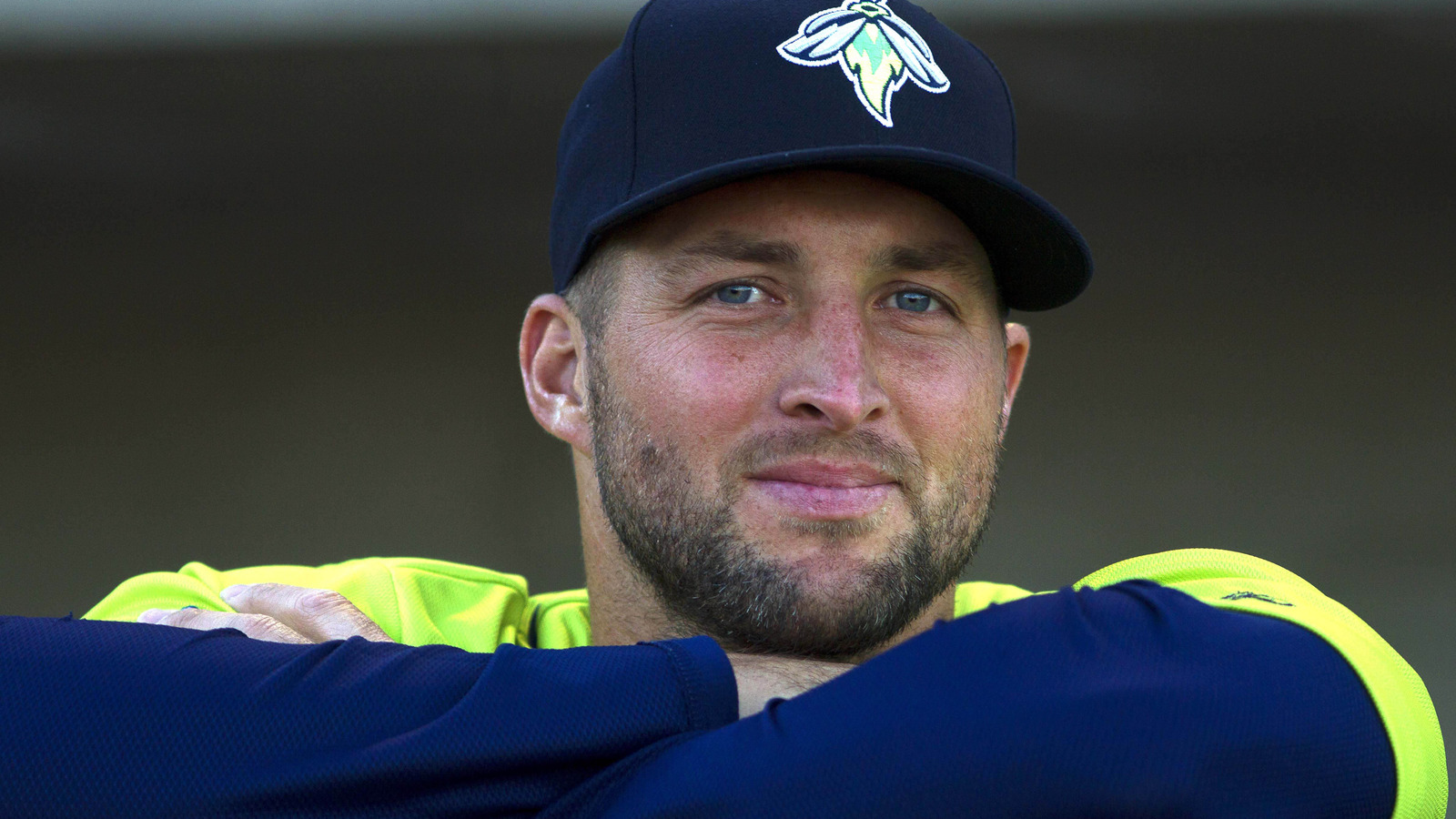 Tim Tebow is progressing on the diamond. Joshua S. Kelly/USA TODAY Sports
Tim Tebow will never be good enough at baseball to make it in the majors, right?
That's the narrative all the pundits have been throwing around since spring training, and it's one that has prevailed, even as the former NFL and college football star has helped bring in fans at prodigious numbers at the minor league level.
Not that bringing in fans equates to on-field success in every case. And in the case of Tebow, his play wasn't the biggest reason fans started flocking to minor league stadiums this spring and summer. No, he's simply one of the most popular athletes in America, and that won't change even if he flamed out in baseball the way he did in the NFL.
Early on, it seemed like the pundits were on point. Playing for the Columbia …
Read Original Post at
http://www.yardbarker.com/mlb/articles/crazy_stat_shows_tim_tebow_choosing_baseball_was_the_right_call/s1_12680_24354094

Sports Media 101 searches and spiders for news it aggregates from across the web about your favorite sport or sports team. This article is originally posted at another site not affiliated with Sports Media 101. The portion of the article posted here is to provide a sample of the content available at the linked site. Please click the link to read the full article. Sports Media 101 does not claim any ownership to the content and all rights are retained by the original copyright owner.
Tags:
MLB
,
New York Mets
,
Tim Tebow