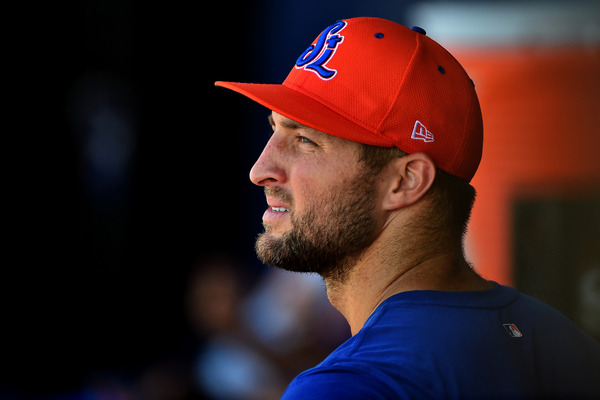 Many may view Tim Tebow's minor league progression with the New York Mets as a cynical marketing ploy, but at least a few Major League Baseball All-Stars are rooting for him to succeed.
ESPN.com spoke to several All-Stars in Miami about Tebow, and those surveyed unanimously said they were hoping he'd be a success in the sport of baseball.
"I'm pulling for him, to be honest with you," said Colorado Rockies third baseman Nolan Arenado. "I want him to do well; I don't want to see him fail. You're gonna fail in baseball because it's …
Read Original Post at
http://www.yardbarker.com/mlb/articles/mlb_all_stars_are_rooting_for_tim_tebow/s1_127_24343669

Sports Media 101 searches and spiders for news it aggregates from across the web about your favorite sport or sports team. This article is originally posted at another site not affiliated with Sports Media 101. The portion of the article posted here is to provide a sample of the content available at the linked site. Please click the link to read the full article. Sports Media 101 does not claim any ownership to the content and all rights are retained by the original copyright owner.
Tags:
MLB
,
New York Mets
,
Tim Tebow