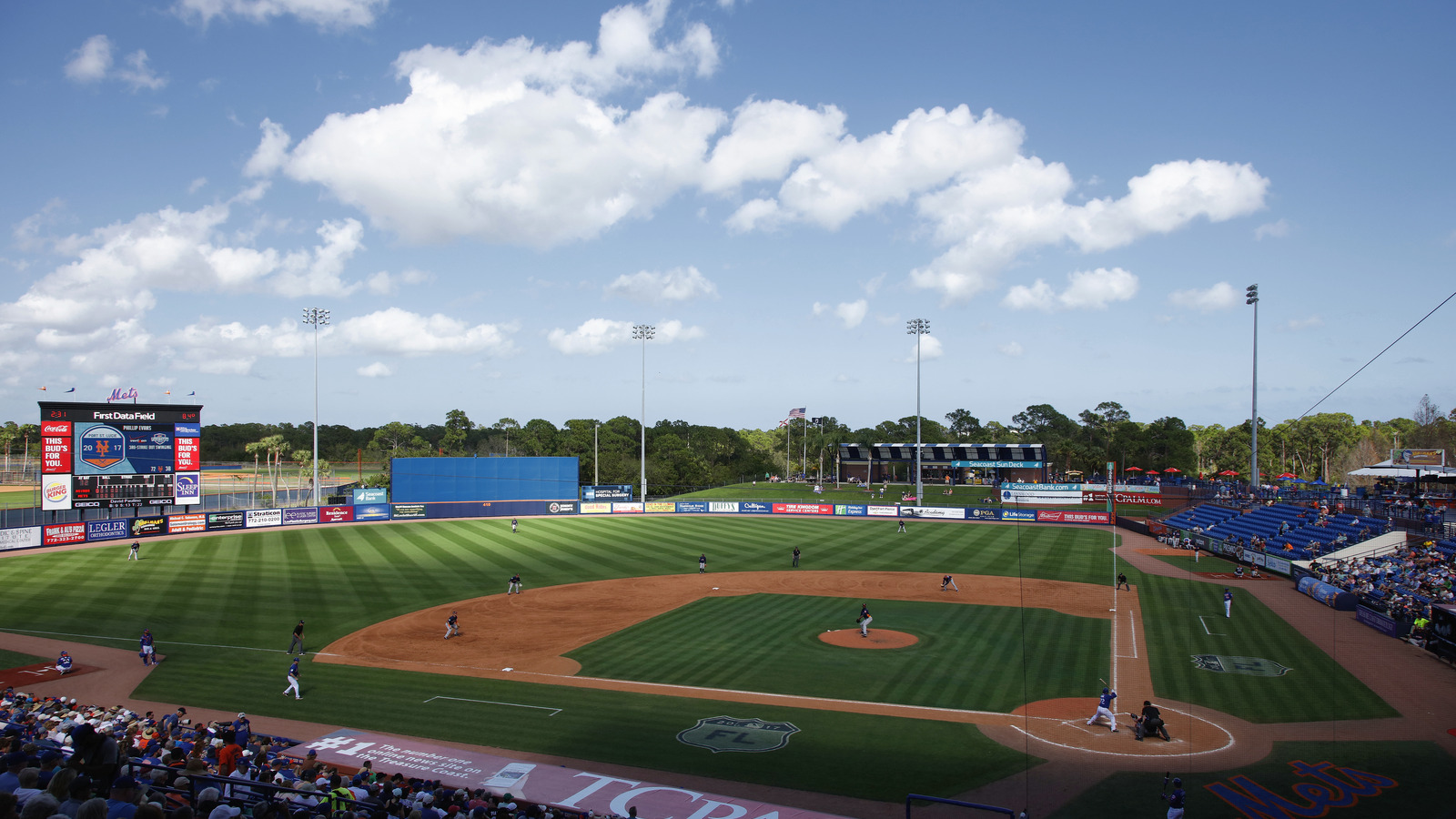 General view from the upper level at Tradition Field on February 27, 2017 in Port St. Lucie, Florida.  Joe Robbins/Getty Images
If you happen to buy a ticket behind home plate at First Data Field, Spring Training home of the New York Mets, you just might be helped to your seat by a 6-foot-7 former NBA All-Star who's buddies with Julius Erving.
Steve Mix played 13 NBA seasons, mostly with the Philadelphia 76ers, averaged 10.6 points per game on his career, made the 1975 All-Star Game and roomed with Dr. J on the road. Now 69 years old, he lives with his wife in Vero Beach, Florida and, having …
Read Original Post at
http://www.yardbarker.com/mlb/articles/ex_76ers_star_and_broadcaster_steve_mix_is_now_an_usher_at_mets_spring_training_games/s1_13156_23520412

Sports Media 101 searches and spiders for news it aggregates from across the web about your favorite sport or sports team. This article is originally posted at another site not affiliated with Sports Media 101. The portion of the article posted here is to provide a sample of the content available at the linked site. Please click the link to read the full article. Sports Media 101 does not claim any ownership to the content and all rights are retained by the original copyright owner.
Tags:
Julius Erving
,
MLB
,
New York Mets